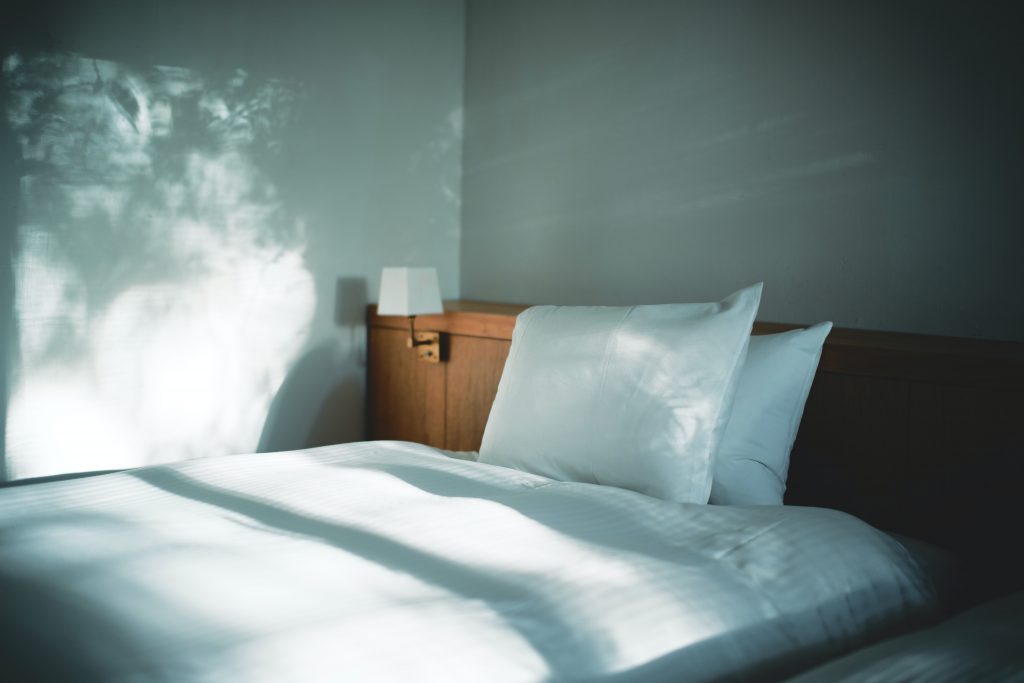 According to the Centre for Disease Control and Prevention, 35% of adults don't get enough sleep (7 hours per day), and this could be partly attributed to poor sleeping conditions.
Our memory foam toppers add an extra layer of comfort and support to your existing mattress, allowing you to enjoy all the benefits of a premium priced mattress, for a fraction of the price. Our memory foam products support your body, resulting in a more restful night's sleep and a reduction in tossing and turning.
The science behind memory foam is simple. Memory foam uses your body heat to adjust and mould to your shape. This provides additional support and increased comfort, with users reporting an improved sleep. Once pressure is removed, the foam slowly bounces back, but will remember your body shape – hence the name!
Here are some of the key benefits of our memory foam toppers:
There are increased health benefits associated with memory foam:
– For those who prefer to sleep on their front, memory foam mattress toppers are reported to support the natural curve in your spin, reducing pressure on lower back. Additionally for back sleepers, memory foam offers fantastic lumbar support by adjusting to your spine. Another major benefit of memory foam is that the cushion reduces pressure on body parts which are not being lay on. As the memory foam adjusts to and contours the body, it relieves pressure above the shoulders, and because memory foam adjusts to your shape, it helps reduce pain when you wake up.
A memory foam topper can make a temporary bed feel like home:
– Whether you're at university or renting, it's sometimes hard to shake off the feeling that a bed has been lived in. Memory foam toppers are portable and can be added to any bed to 'make it yours' and soften a hardened old mattress – instantly making you feel at home.
Memory Foam extends mattress life:
– When it comes to support and durability, memory foam can outlast the seven-year lifespan suggested by The Sleep Council. Thanks to the durability and support of memory foam, mattress can outlast this. Memory foam mattress toppers significantly increase the comfort level of mattresses which results in a better sleep experience for many and extends the life of your current mattress that little bit longer.
Memory foam can reduce interruptions for light sleepers:
–Memory foam minimises motion transfer, meaning if you're used to sharing a bed with a partner and find yourself regularly disrupted by their movement, that will quickly decrease. Memory foam – saving money, and marriages!
Our toppers are an affordable alternative to a memory foam mattress:
Memory foam mattresses are great, but they come at a cost. A mattress topper is a perfect alternative to purchasing a complete memory foam mattress for your bed – but with all the benefits. Your night's sleep will be even sounder knowing that you have saved hundreds of pounds!
Available in a range of sizes from 'single bed' right through to 'super king sized,' our memory foam mattress toppers are the perfect luxury to help get that perfect night's sleep you've been craving.
To order your memory foam topper today, visit our website, order and we'll have yours delivered straight to your door.